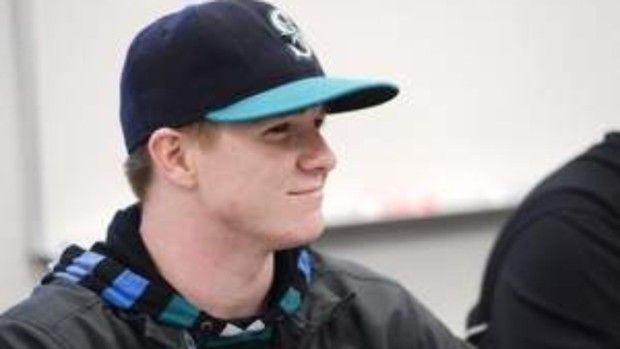 BATON ROUGE - The four former LSU football players arrested Thursday on marijuana possession charges were all on the team within the last 10 months, including Tyrann "Honey Badger" Mathieu, who was on the team less than three months ago.
Chances are, Mathieu and the other three - former quarterback Jordan Jefferson and former defensive backs Karnell Hatcher and Derrick Bryant - stay in contact with and see their former teammates still on the LSU team, but Baton Rouge Police are not planning on investigating current LSU players concerning marijuana.
Mathieu, a junior from New Orleans, and Jefferson, a native of Destrehan near New Orleans who was LSU's quarterback from late in 2008 through 2010 and late in 2011, were arrested on misdemeanor charges of simple possession. Bryant, a native of Lawrenceville, Ga., was arrested on a more serious felony charge of possession with intent to distribute as seven bags of marijuana were found in his book sack. Hatcher, a native of Delray Beach, Fla., was arrested on a felony charge as it was his second possession offense. One of the bags was found in a dresser drawer of Mathieu's.
All four were booked into East Baton Rouge Parish prison and spent Thursday night there. According to a jail spokesman, only Hatcher remained in jail as of Friday afternoon on a bond of $3,500.
Mathieu and Jefferson were each bailed out for $500 on Friday morning, and Bryant was bailed out Friday morning for $9,000.
Mathieu is the only one of the four definitely enrolled in school presently, according to LSU's sports information office. But any LSU student arrested is vulnerable to expulsion, according to student manual rule 8.2 concerning non-academic misconduct, "including being charged with a misdemeanor offense."
A Heisman Trophy finalist last season because of his uncanny ability to create and recover turnovers as well as return kicks, Mathieu had hopes of returning to the LSU football team in 2013 after being dismissed from the team on Aug. 10 for repeatedly testing positive for marijuana over the previous year. Instead of transferring to a lower division school where he would have been immediately eligible to play this season, he checked into a well regarded drug rehabilitation center in Houston and then enrolled at LSU. He appeared on his way back.
More/Source
:
http://goo.gl/0lS7T