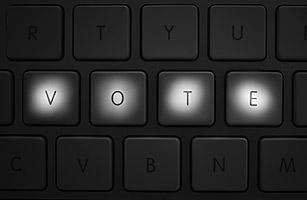 There's online banking, online dating, and online classes. It seems like our entire world is online sometimes. So as millions of United States citizens go to the polls tomorrow (with some early voters already having experienced major problems), why isn't the U.S. voting online?
Technology Review reports on an e-voting symposium held at Princeton University that discussed the problems with online voting. The main problem? Not surprisingly, security.
In 2010, the District of Columbia tested online voting and asked computer experts to try to hack the system. The result? You guessed it: The hackers were successful and the program was suspended.
Online voting is certainly appealing. In the last presidential election in the U.S. only about 58 percent of the voting-age population actually voted. Voting online would make a process that should only take a few minutes actually take a few minutes instead of a few hours. Making voting easier could mean an increase in participation.
More/Source
:
http://goo.gl/1SO2b