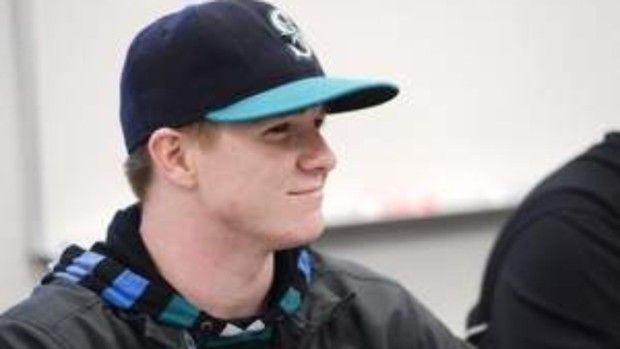 Willamette football player comes out as bisexual
After years of feeling somewhat alone in the world, Conner Mertens, a 19-year-old red-shirt freshman kicker for Willamette (Ore.) University football team, finally has found some peace.
Last week, the student-athlete told his coach, Glen Fowles, that he is bisexual, that he has a boyfriend - and on Monday he announced it to the rest of the world in the name of helping and inspiring other LGBT athletes, students, and people like him.
"Hi, I'm Conner," he said as he sat down with a big smile on his face, his teammates and coach on either side of him, and he dug into the issue with confidence.
"I want to end stereotypes and stigmas that go along with what it means to like the same sex or be attracted to the same sex," said Mertens at the small press conference held Tuesday at Sparks Athletic Center at Willamette University.
More/Source
:
http://goo.gl/CFVgIj