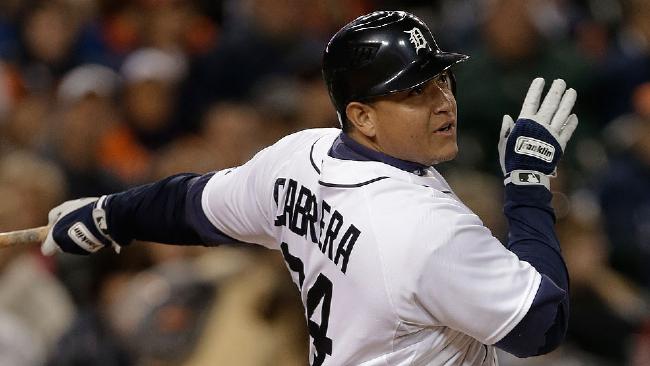 LAKELAND, Fla
. — Miguel Cabrera's bid to become one of the greatest hitters of all time apparently will take place in a Detroit Tigers uniform.
CBS Sports first reported Thursday that the Tigers and Cabrera have agreed to a long-term extension that will keep him with the club at least through 2021, if not longer.
Fox Sports reports the extension is for 8 years and $248 million ($31 million per year), the second deal in baseball history worth at least $30 million per season. Los Angeles Dodgers pitcher Clayton Kershaw, one year from free agency, signed a long-term deal for $30.7 million per season.
That would put Cabrera's total contract at 10 years, $292 million (through 2023), according to Fox Sports. That would pass Alex Rodriguez for the largest lucrative contract in baseball history, by total value.