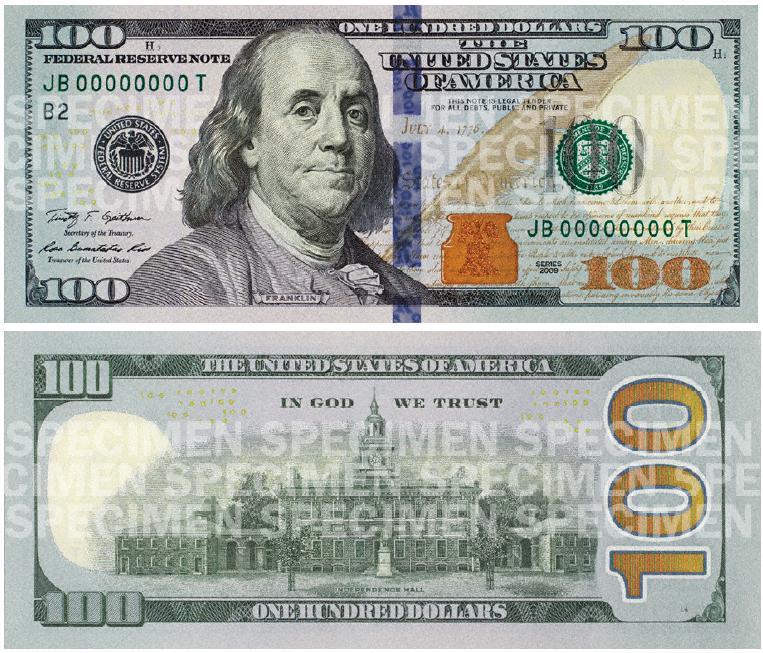 New $100 bills coming in October
WASHINGTON (Reuters) - The United States will put into circulation a newly designed $100 bill in October that aims to thwart counterfeiters with advanced security features, the Federal Reserve said on Wednesday.
The new greenbacks still bear the portrait of Benjamin Franklin, an 18th century luminary who helped found the new American republic.
The changes in design are mostly in anti-counterfeiting features such as a blue three-dimensional security ribbon and alternating images of bells and the number 100 that move and change as the viewing angle is tilted.
The new notes, which cost slightly more to produce, also feature a bell image inside a picture of an inkwell that changes from copper to green when tilted, as well as a large "100" that does the same.
Under prior plans, the bill was supposed to enter circulation in February 2011, but "its introduction was postponed following an unexpected production delay," the Fed said in a statement.
The $100 note is the most frequently counterfeited denomination of U.S. currency outside the United States, due to its broad circulation overseas.
More/Source
:
http://goo.gl/ZJGKJ